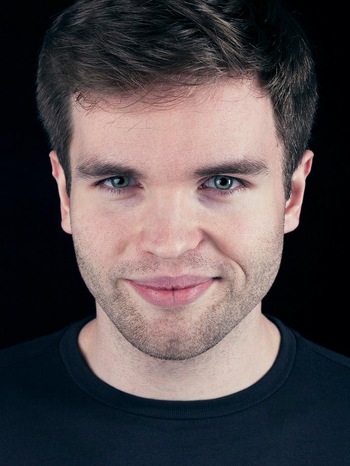 Zelfde facebook gekoppeld
Biografie
Dutchman Rik van Dam founded his alias
Geck-o
in the year 2007. Fascinated by energetic music like trance, hardtrance and hardstyle since a young age, he had plenty of inspiration when he started to explore the art of music production.
Rik has been determining and following his own path since the day he entered the hardstyle scene. This creative mind brings hardstyle music in its diversity and goes off the beaten track whenever suits him, leading to a fresh and bold signature sound.
Geck-o
can bring it enchantingly melodic with tracks like "It's What We Are" or kick you right in the balls with creations like "Assquake".
Geck-o
has played at huge festivals like
Defqon.1
and
Decibel Outdoor
, as well as indoor parties like
Loudness
and Freaqshow and has a number of banging releases under his name. However, his future plans are big, so keep following the
Geck-o
show.
He is also known for his work under the name of
Geck-e
, with the e from experimental, breaking the boundaries of his musical laboratory. A well known name at events such as
QULT
.
Uitgaansagenda Geck-e
Decibel Outdoor Festival

2
1681

Beekse Bergen, Hilvarenbeek
Abaddon, Adaro, Alee, Angernoizer, Artifact, Audiotricz, B-Front, Barber, Bass Chaserz, Bass-D, Bike, Bountyhunter, Chris One, Chucky, Coone, Cryex, Crypsis, Crypton, D-Attack, D-Fence,

en nog 68 andere artiesten →

Da Mouth of Madness, Da Rick, Da Syndrome, Dark-E, Darkraver, Democian, Destructive Tendencies, Dimitri K., Dione, Dither, Dozer, DRS, E-Noid, Element, Francois, Frequencerz, Geck-o, Genius, Genox, Greg C, Hard Driver, Headhunterz, Jappo, Josh & Wesz, Juliëx, Killshot, Kruelty, Lars, Livid, Luminite, Luna, Mad Dog, MYST, Neroz, Odium, Panic, Paul Elstak, Phuture Noize, Ran-D, Rebelion, Regain, Rejecta, Requiem, Restrained, Reza, RG, Ruffian, Ruffneck, Ruthless, Scarphase, Scarra, Scott Brown, Sjammienators, Slim Shore, Sound Rush, Spitnoise, Stanton, Sub Sonik, Tatanka, Tha Playah, The Dark Horror, The Purge, The Viper, Udex, Uzi, Villain, Voidax, Wasted Mind

Supersized Kingsday Festival

1251

Aquabest, Best
A-lusion, Access One, Act of Rage, Adrenalize, Alee, Alpha Twins, Angernoizer, AniMe, B-Front, Bass Chaserz, Basspunkz, Buren van de Brandweer, Catscan, Chucky, Crypton, D-Block & S-te-Fan, D-Sturb, Daani, Darkraver, Dash,

en nog 68 andere artiesten →

Davide Sonar, Deadly Guns, Deepack, Delete, DRS, DV8, E-Force, F. NøIzE, Fatguys, FeestDJ Put-In, Frequencerz, Frontliner, Geck-o, Jantje, JDA, Jones, Josh & Wesz, KELTEK, Livid, Luna, Mad Dog, Major Conspiracy, MANDY, Mark with a K, MD&A, Miss K8, MYST, N-Vitral, Neophyte, Noisecontrollers, Nozem, Outsiders, Panic, Partyraiser, Paul Elstak, Phuture Noize, Plug 'N Play, Ran-D, Ransom, Re-Style, Rebelion, Rejecta, RG, Rooler, Ruffneck, Ruthless, Sefa, Sjammienators, Sjieke Bazen, Sound Rush, Spitnoise, STTRBSTN, Tellem, Tha Playah, Tha Watcher, The Pitcher, The Viper, The Z., Thera, Timmy, Trespassed, Unifire, Unresolved, Vandalism, Vertile, Warface, Yves, Zany