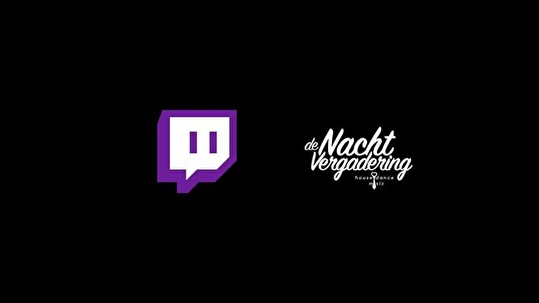 georganiseerd door
De Nachtvergadering

,
JLB Events
Line-up
De Nachtvergadering
11
geïnteresseerd

@ 30 maart 2020

26
uitnodigingen + geïnteresseerd + bezoekers

@ 6 juni 2020

De Nachtvergadering x Twitch
De Nachtvergadering x Twitch is here!

While we had to cancel our event, we still want to throw a party and what better way to do it via a livestream! If you can't party with us in Club Hemingway, we will come to you! Join us from 20:30 and party with us, giving you that Nachtvergadering Feeling at home!
→ lees meer
De Nachtvergadering x Twitch is here!

While we had to cancel our event, we still want to throw a party and what better way to do it via a livestream! If you can't party with us in Club Hemingway, we will come to you! Join us from 20:30 and party with us, giving you that Nachtvergadering Feeling at home!

Line up:
T.B.A.

LINK: --