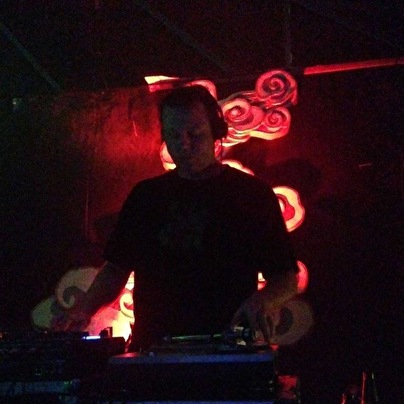 Biografie
Drox is a DJ, Live Act and Producer who has been honing his skills for over a decade and is one of the founders of the Analog Cabin Recording Studio and label based in Sydney, Australia specialising in deep electronic sounds.

Drox has built his own niche as one of Sydney's most distinctive and respected mavens of electronic music. A DJ, live act and producer, Drox has honed his sound and formidable production skills for over a decade, both solo and as part of the Analog Cabin collective, establishing a reputation as a stellar music maker, selector and collector with impeccable taste in beat science.

Drox's music can be described as heavily influenced by electro, and indeed electro – past and present and in all its many forms – is one of his primary inspirations. But that is only one part of the picture. Techno, house, dub, ambient, experimental and all manner of deep electronic music are integral to his sound, and it's not easy to file him under any one genre – nor any one style or mode of production, as he writes and records with both analogue and digital gear. 

The unifying factor is that his music is funky, smart and moving. Whether producing, spinning records or playing his own tracks live, whether the beats are broken or four to the floor, the Drox vibe is deep, melodic, propulsive, precise, quirky and tweaked to perfection. He is as capable of whipping a floor into a frenzy with driving machine music as he is concocting a moody soundscape inspired by a rainy day.


Underlying his music is his passion for many foundational styles including punk, reggae, hip hop and industrial, as documented on his long-running and highly successful Radio Waves from Space podcast, which he started in 2007. Drox's vision of electro, techno and other modern forms is holistic and grounded in music history.

Drox's sound and skill has led to gigs supporting internationals including Mike Huckaby (R.I.P.) and Hieroglyphic Being. He has been featured at festivals and weeklies including Subsonic Music Festival, Alien, Electrofringe, Nightime Drama and Church of Techno. Drox has had releases on Southern Outpost/Datadisk, Crobot Muzik, Nightime Drama and his own Analog Cabin. His tracks have earned praise from Vince Watson, Iron Curtis, DJ Bone and Neville Watson.

About Analog Cabin: Co-founded by Drox and Felix Warmuth in 2014, Analog Cabin has grown from a side project, defined by a cosy wood-panelled studio space filled with analogue synths, to a music collective, a professional studio (Trus'me recorded his 2016 album Planet 4 there, with engineering by the Analog Cabin crew) and not least a label, featuring releases by members of the crew as well as like-minded locals including Simon Mann.
Uitgaansagenda Drox
Laatste feest was op vrijdag 18 december 2020:
Techno Club