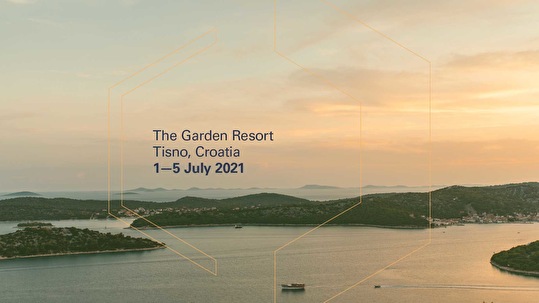 georganiseerd door
Dimensions Festival

-
The Garden Resort
(buiten)



Petrića Glava 34


Petrića Glava 34

, Tisno
Tickets & prijzen
Dimensions Festival
| | | |
| --- | --- | --- |
| Voorverkoop, 4 dagen: | £ 131,- | |
| 4 dagen: | £ 535,- | 5 personen |
Alle bovenstaande prijzen zijn
inclusief servicekosten
.
Overnachten
Line-up
Dimensions Festival
1
geïnteresseerd
1100
bezoekers

@ 16 september 2020

5800
geïnteresseerd

@ 16 september 2020

Dimensions Festival 2021
First wave of artists announced
→ lees meer
First wave of artists announced:
Aletha
Ash Lauryn
Awesome Tapes From Africa
Batu
CCL
Christian AB
D Tiffany
Darwin
dBridge presents Black Electric (live)
Detroit In Effect
Dimensions Soundsystem
DJ Koolt
DJ Perception + MC Wizkid
DJ Stingray
DMX Krew (live)
Donna Leake
Dr Banana
DVS1
Evan Baggs
Francesco Del Garda
Gene On Earth
GiGi FM
Hamish & Toby
Helena Hauff
JASSS
John Gomez
Karenn (live)
Katiusha
Kiara Scuro
kosh (live)
Kris Baha
Liquid Earth aka Urulu
Mafalda
Marcellus Pittman
Margaret Dygas
Marsman
Michelle (live)
Nicolas Lutz
OCB aka Driss Bennis
OK Williams
Overmono (live)
Pangaea
Pearson Sound
re:ni
Red Greg
Skeemask b2b Stenny
SNO
Steevio & Suzybee (live)
Stevie Cox
Sugar Free
Sweely (live)
The Ghost
Tikiman (live) + Scion (Performing Rhythm & Sound)
Titonton Duvante (live)
Truly Madly
Vera
Zip
+ Lots more to be revealed
________________
While coming together to celebrate the music we love may feel like a distant memory, Dimensions Festival looks forward to summer 2021 with hope and is proud to announce the first wave of artists and partners joining us in Croatia at the Garden in Tisno for what will be a truly unforgettable celebration.
Taking place slightly earlier in the summer between the 1—5th July across two stunning locations; the idyllic Garden Resort in Tisno and Barbarella's Discotheque, Dimensions' next chapter will be a continuation of the festival's heritage, with the same commitment to programming, sound quality, spirit, and a continued nurturing of a close-knit community of labels and club partners will remain – adding our signature touch to the well loved site.
A slice of paradise nestled on the Dalmatian coastline, the Garden is blessed with crystal clear azure Adriatic waters, baking sunshine and star-lit night skies. It's an intimate setting that has become a sought-after destination for a global crowd of music lovers, filled with all-day sun-kissed dance marathons, late-night maneuvers under the stars and unmissable boat parties setting sail from the dock.
Tickets are on sale now - customers can secure their space at the 2021 edition from £21 today with the payment plan, spreading the cost of a festival ticket over eight manageable monthly payments. Customers can also save money with the Group Ticket, buying four passes and getting a fifth free (£96 per person)
________________
Head to the website for full details:
www.dimensionsfestival.com