Afgelast
Afgelast
Afgelast
Afgelast
Afgelast
Afgelast
Afgelast
Afgelast
Afgelast
Afgelast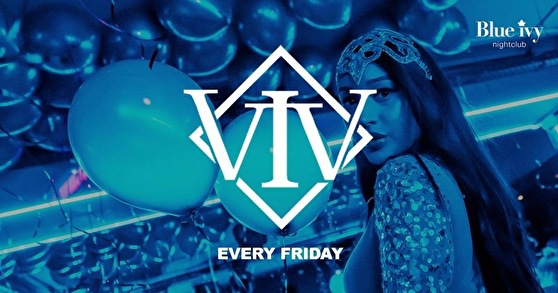 -
Club Blue Ivy
(binnen)


Amstelstraat 30


Amstelstraat 30

, Amsterdam
Tickets & prijs
VIV on Friday
Geen voorverkoop, uitsluitend deurverkoop.
Minimumleeftijd?
25 (vrouwen 21)
Kledingvoorschrift
No caps & sportswear

VIV on Friday | Blue Ivy Amsterdam
VIV on Friday | Every Friday | Club Blue Ivy Amsterdam

This Friday VIV on Friday 'MC Knowledje Birthday Bash' Club Blue Ivy - D-Rashid, Charmes, Andy Sherman, Flava, Kimberly Ramirez, Rishi Romero, Simon Titus, Cleyton Barros on percussion, hosted by Marboo and Shockwave. We can't wait to see y'all again!!!
→ lees meer
VIV on Friday | Every Friday | Club Blue Ivy Amsterdam

This Friday VIV on Friday 'MC Knowledje Birthday Bash' Club Blue Ivy - D-Rashid, Charmes, Andy Sherman, Flava, Kimberly Ramirez, Rishi Romero, Simon Titus, Cleyton Barros on percussion, hosted by Marboo and Shockwave. We can't wait to see y'all again!!! ♥

- INFO -
VIV on Friday - Every Friday
Time: 23:00 - 05:00
Location: Blue Ivy Amsterdam, Amstelstraat 30
Genre: R&B, Hiphop, Afrobeats & House
Dresscode: Impress the doorhost
* no caps en sportswear *
Tickets: 15,- at the door

Minimum age:
Men 25+ || Ladies 21+ (ID required)

Guestlist and Reservations: +31 (0)6 39 78 02 02

#VIVonFriday #EveryFriday #BlueIvyAmsterdam