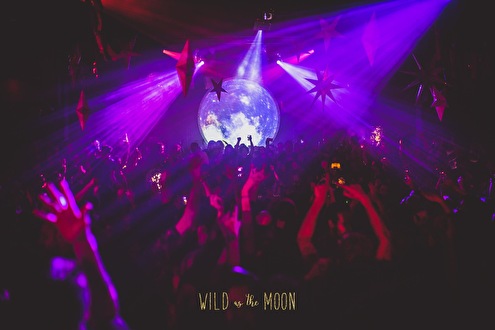 georganiseerd door
Wild as the Moon
⊂
The Gardens of Babylon

-
De Marktkantine
(binnen)



Jan van Galenstraat 6


Jan van Galenstraat 6

, Amsterdam
Tickets & prijzen
Wild as the Moon
Uitverkocht
| | |
| --- | --- |
| Voorverkoop 1: | € 20,10 |
| Voorverkoop 2: | € 22,60 |
| Voorverkoop 3: | € 25,10 |
Alle bovenstaande prijzen zijn
inclusief servicekosten
.
6
bezoekers
5
geïnteresseerd
9
bezoekers
8
geïnteresseerd
3960
uitnodigingen + geïnteresseerd + bezoekers

@ 2 juni 2020

50 / 33

·
mannen / vrouwen
36.3
gemiddelde leeftijd
34.6
leeftijd mediaan
geen
stemresultaat

(3 stemmen)

SAVE the DATE: Wild as the Moon
Ahu ahu!!

As we are taking a break in February we have decided to prepare something really special for you in March. The surprise we have for you got us all excited that we couldn't resist announcing the date with time so you guys can mark your calendars and get ready for it. It will be one of the wildest for sure!

Remember to get your tickets as soon as possible to avoid missing out! More info about them very soon. Stay tuned!

. ▼ . ▼ S H O W ▼ . ▼ .
→ lees meer
Ahu ahu!!

As we are taking a break in February we have decided to prepare something really special for you in March. The surprise we have for you got us all excited that we couldn't resist announcing the date with time so you guys can mark your calendars and get ready for it. It will be one of the wildest for sure!

Remember to get your tickets as soon as possible to avoid missing out! More info about them very soon. Stay tuned!

▼ . ▼ . ▼ S H O W ▼ . ▼ . ▼
Date: March 16
Location: De Marktkantine
Doors open: 21:00

▼ . ▼ . ▼ M U S I C A L P R O G R A M ▼ . ▼ . ▼
MAIN:
☽ T.B.A.
☽ T.B.A.
☽ T.B.A.
☽ T.B.A.

SECOND ROOM:
☽T.B.A.

ROXANNE:
☽T.B.A.

*The Market of Curiosities*
We once again invited many many amazing beings that will sell their colourful creations for you to wear.

☽T.B.A.

▼ . ▼ . ▼ T I C K E T S ▼ . ▼ . ▼
Tickets will be on sale this Thursday at noon.

▼ . ▼ . ▼ M O O N M E D I T A T I O N ▼ . ▼ . ▼
The Moon Meditation - 22:00 - 22:30

Wild as the Moon starts every show with a powerful moon meditation. By allowing yourself to "arrive", you enter a new dimension. Together, we take a moment to get used to the energy around us. To step away from the outside world and into the new world. Conscious, mindful and aware. Let the words and music guide you to the ethereal planes and find out more about yourself.

▼ . ▼ . ▼ S H O W ▼ . ▼ . ▼
☽ Performers
☽ Massage Zone
☽ Secret Stage
☽ Card readings
☽ Energy Cleansings
☽ Market of Curiosities
☽ Facepaint

Beware, the good dreams come to life.
Ahu ahu,

Wild as the Moon

Presented to you by The Gardens of Babylon Family and De Marktkantine