Afgelast
Afgelast
Afgelast
Afgelast
Afgelast
Afgelast
Afgelast
Afgelast
Afgelast
Afgelast
afgelast:
The Incrowd
·
12h Anniversary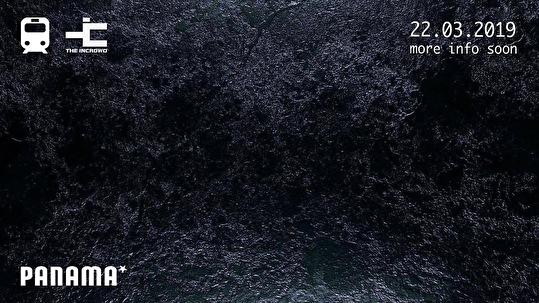 1
bezoeker
2
geïnteresseerd
24
bezoekers

@ 15 maart 2019

179
geïnteresseerd

@ 15 maart 2019

Tram 10 x The Incrowd 12h Anniversary
We're back! 22nd of March Tram 10 celebrates their 4th anniversary and The Incrowd even celebrates their 8th(!), this means together 12 years of techno!

For this special occasion Panama will open their doors for a full 12 hours! This means we open at 9pm and will go on 'till 9am.

The line up will stay a secret for now, but expect some great headliners combined with our local heroes.
→ lees meer
We're back! 22nd of March Tram 10 celebrates their 4th anniversary and The Incrowd even celebrates their 8th(!), this means together 12 years of techno!

For this special occasion Panama will open their doors for a full 12 hours! This means we open at 9pm and will go on 'till 9am.

The line up will stay a secret for now, but expect some great headliners combined with our local heroes.

▬▬▬▬▬ ♬ LINE UP ♬ ▬▬▬▬▬
TBA

▬▬▬▬▬ ✉ TICKETS ✉ ▬▬▬▬▬
Ticket sale starts: Friday 1st of Februari