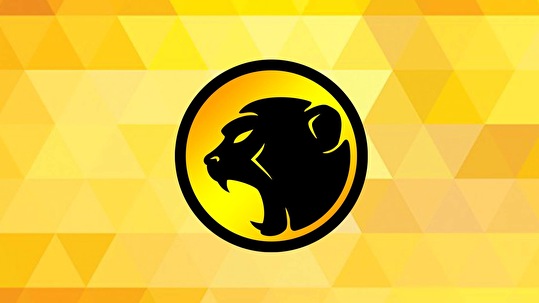 onderdeel van
Melkweg Electronic

Tickets & prijzen
Cheeky Monday
| | |
| --- | --- |
| Voorverkoop: | € 5,75 |
| Deurverkoop: | € 10,- |
Alle bovenstaande prijzen zijn
inclusief servicekosten
.

Cheeky Monday : Maztek!
Weekly Drum'n'Bass Junglistics!
→ lees meer
CHEEKY MONDAY!!!
Weekly Drum'n'Bass Junglistics!
MAZTEK
http://www.0101music.com/
https://partyflock.nl/artist/74404
https://soundcloud.com/maztek
NIXUS
https://partyflock.nl/presence/377923
INSOM
https://partyflock.nl/artist/66258
Hosted by MULTIPLEX MC!
https://partyflock.nl/artist/78996
23:00-05:00 // ENTRY: €10 / €5 PRESALE.
@
MELKWEG, Lijnbaansgracht 234A, AMS
MAZTEK:
The year of artist lead independent imprints is now upon us, with those who have helped build the genre from its roots taking centre stage to build platforms for their own creative endeavours. One of these artists is neuro-stalwart Maztek, a defining name within the underworld of drum & bass and one who has helped carve its path within the world of dance music. 0101Music will not only realign you with the sounds of Maztek, but also open you up to a whole new platform for him and the artists who feature in his highly coveted collaborations. And the first release on 0101Music is a sampler for Maztek's forthcoming 'Warpath' LP. Featuring Aeph, a long time friend who hails from the same cultural hub, it's a record which will certainly turn the heads of tastemakers and fans alike. There's also a range of artists who jump on board alongside Aeph, including the likes of Gridlok, Redpill, Virus Syndicate, MC Mota, MC Verse, Miss Trouble and MC Nuklear, which only goes to highlight the vast musical appeal debuted throughout 'Warpath' whilst he taps into the range of talent grown within his sphere.
Tracks like 'The Dirt' and 'Trajectory' represent Maztek's return to his roots, the kind of beats which were notorious during his time working on Subculture Music. However, the idea behind 0101Music was to manifest a more personal feel whilst still having the freedom which means you don't have to stick to any trends or standards. Both tracks are a testament to this, with 'The Dirt's hard-stroking sounds being filtered through the stringent production standards of its production outfit, and 'Trajectory' providing a tear out anthem which ducks and dives between its meticulous layering.
Each track signifies the no-holds-barred, intimidating and heavyweight cuts which Maztek is about to unleash on the masses. He's unafraid to do untold damage, bringing them with him across the global circuit and orchestrating chaos wherever they're dropped. 2019 is the year Maztek returns after a short hiatus and it'll be the year that he once again takes up his reign as the underground's overlord. With artists like Maztek at the helm, drum & bass is still looking as fierce as ever