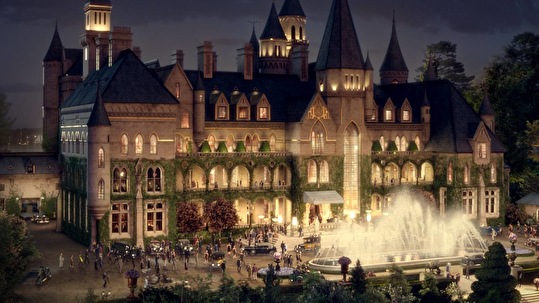 -
Bink Rooftop
(binnen)


Binckhorstlaan 36


Binckhorstlaan 36

, Den Haag
Tickets & prijs
The Great Mansion
Alle bovenstaande prijzen zijn
inclusief servicekosten
.
Overnachten
Bezoekers
Maximaal 800.
Kledingvoorschrift
Think sexy, be romantic and keep it elegant
Line-up
The Great Mansion
1
geïnteresseerd
1
bezoeker
9
geïnteresseerd
126
bezoekers

@ 6 juli 2020

2200
geïnteresseerd

@ 6 juli 2020

The Great Mansion | Den Haag
THE GREAT MANSION | Den Haag

YOU are invited to join us for Europe's most legendary event of the year at The Great Mansion. Step into the enchanting world of glamour and happiness. Enter a world, where the parties were bigger, the morals were looser and the liquor was stronger!

So what is The Great Mansion?
It is party and madness packed in a brand new show: An immersive experience, like no other! Expect mesmerizing décor, an grand epic venue combining breathtaking entertainment, a top of the bill sound system, state of the art lighting system and world-class music. Dress up and inhale the magical spirit of our glamorous world.
→ lees meer
▬▬▬▬▬▬▬▬▬▬▬▬▬▬▬▬▬▬
THE GREAT MANSION | Den Haag
▬▬▬▬▬▬▬▬▬▬▬▬▬▬▬▬▬▬
YOU are invited to join us for Europe's most legendary event of the year at The Great Mansion. Step into the enchanting world of glamour and happiness. Enter a world, where the parties were bigger, the morals were looser and the liquor was stronger!

So what is The Great Mansion?
It is party and madness packed in a brand new show: An immersive experience, like no other! Expect mesmerizing décor, an grand epic venue combining breathtaking entertainment, a top of the bill sound system, state of the art lighting system and world-class music. Dress up and inhale the magical spirit of our glamorous world.
▬▬▬▬▬▬▬▬▬▬▬▬▬▬▬▬▬▬▬