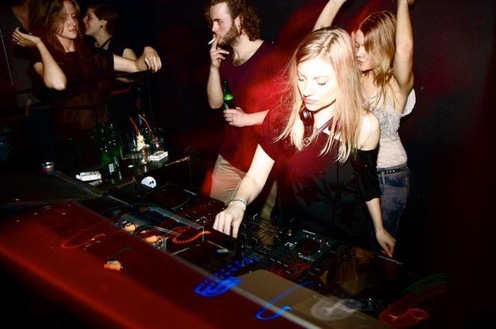 Naam
Renske van Kollenburg
Functie
DJ
Geslacht
vrouw
Alias
Sairen
Herkomst
Nederland
Genres
deephouse, techhouse
E-mail
info@sirena-music.com
Aanwezigheid
Lid

Renske

(12 okt 2019)
Biografie
Sirena is a DJ / producer from Amsterdam. She has had an active role in the electronic music industry for over the last 15 years.
Her career started as a renowned music journalist. She developed her own video formats and documentaries and worked internationally as a freelance journalist and host for industry leaders such as Ultra Music Festival Miami, Coachella Festival USA, DJ Mag, Awakenings, Amsterdam Dance Event, IMS Ibiza, ID&T, Pacha and Armada. Furthermore she hosted a weekly radio show on Ibiza Global Radio and increasingly started to appear behind the decks herself as it all started with this; her passion for music.

In no time Sirena got a residency at Toffler (Rotterdam) and played at prominent international clubs and events like Sonar (Barcelona), Touch The Lake Festival (Zurich), Ibiza - including Pete Tong's Le Grand Bazaar at Ushuaia, WMC Miami, KaterBlau (Berlin) and Egg (London).
She played in over 10 countries over the last 6 years amongst A-list artists like Pete Tong, Fatboy Slim, Mathias Kaden, Kenny Larkin, Sneak, Miss Kittin, Danny Howells, Black Coffee, Nic Fanciulli, Dennis Ferrer and Andrea Oliva.

Her own productions are a blend of the classic warm dub sound combined with her personal look on techno; warm, minimalistic yet made for the dance floors. In 2015 her remix for the legendary Belgium label Bonzai revealed a glimpse of her style but by her release on Kevin Saunderson's label KMS in 2016, her status was confirmed by one of the true Detroit techno pioneers himself.

This gave her the confidence to go back in the studio to make new music.
No surprise she had more releases in 2017, starting with her EP "Sirens Calling" onLyase Recordings in May, her techno dance floor killer Blazar came out on Inmotion Music Ltd in October and she signed two more tracks on the iconic Detroit label KMS of which her track "Purpose" just came out in May of this year and "Chapter 1" just saw daylight this July 30.

Her flexibility to shift through different aspects of techno and house in her DJ sets makes her able to rock a main stage or to create the right vibe for an intimate club setting.
Having performed all across Europe, the U.S.A and the Caribbean, Sirena can adapt to any crowd she encounters.