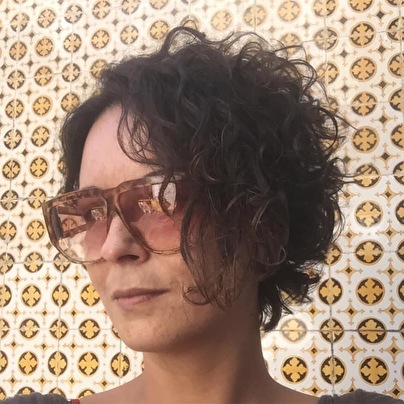 Biografie
Connected to the Music World since the early age of 5 (with the guitar, saxophone and singing classes), Lady CC becomes a radio host and dj at the age of 18, activity she developed until 6 years ago. During her radio days, she creates and develops, together with Dj Bubble (a.k.a Hernandez), the radio show " Coral Sessions". In this show, she had the chance to interview quite a few mythic djs and producers like Deep Dish, Solu Music, Jonh Tejada, Paul Van Dyke, Tiefschwarz, Tiga (just to name a few), as well as the portuguese icons Dj Vibe and Rui da Silva.

Her first dj performances for a live audience happened in 2000 in the extinguished " Alpha Club". That was the first step to begin a freelancer career, giving her the chance to perform in some of the best clubs in her hometown( Vespas, Molhe, etc) and making her the first girl assuming a dj career in the island she was born in (Madeira). Various gigs follow up nationally, in some of the best Clubs(Indútria, Estação da Luz, Op Art, Domus, etc), Bars( Capela, Kozee, Mexe Café, Trintaeum) and Events ( Sunday Stations, "Summer Dance Festival",Weekendance @ Greengrass" "Dance in Portalegre", "Coral Lisbon Sessions", etc)from north to south of Portugal.

Later she becomes the resident dj of the mythic disco-bar "Café do Teatro ", located in Funchal, where she develops an eclectic work that went from chill-out to jazz,from house to electro. But her gigs are not only local or even national. Lady CC becomes international in 2005, when she performs in the cities of Cadiz( Utopia Club) and Sevilla (Catedral). In 2006 she performs in one of the after parties of the "Bahrain Grand Prix", @ Likwid Club, as well as in Ibiza, @ " El Divino".

In 2007, Lady CC moves from Lisbon to Berlin, where she starts having some frequent gigs @ CCCp Club and also @ Rodeo Club. London is also in the map of gigs for this Lady, where she performed @ some private parties, in Camden.

In her many gigs,she already shared the dj booth with international names such as Stereonova, Alex kidd, Trevor Rockliffe, Luke Solomon, M.A.N.D.Y, Lady B, Vitalic,Dave Dk or Moodyman, just to name a few. In 2006 she was nominated for the Dance Club Awards as one of the top 5 sexiest djs in Portugal and Café do Teatro was nominated for best bar for the Portugal Night Awards, taking home the prize in that category.

She worked with the portuguese dj and event agencies Fresh Prod and Stimpy and also worked for the launch of the record label " Hush Records". She recently finished a degree in Communication and Cultural Studies, and she still carries on her gigs that combine different styles that go from house, soul, disco, electro, techno...you name it.

Last summer, " Acid test 4" comes out on "Absurd Recordings", with the track " É preciso acreditar" produced by Holger Zilske(also known as Smash tv) featuring Lady CC and the remixes of John Tejada and Axel Bomann and some other musical collaborations are already on sight.At the moment, she is the resident dj of the well known restaurant D'Oliva Lisbon and holds several other residencies in other hype venues like " Clube da esquina", Ko-zee, between others.
Uitgaansagenda Lady CC
Laatste feest was op vrijdag 18 december 2020:
Techno Club